Brand New Camera Gear Store
Buy With

100% Risk-Free!

We Will Full Refund You If You Are Unhappy With Your Purchase!
Sirui VH-15 Fluid Video Head
Product Description:

The Sirui VH-15 Fluid Video Head is a precision-machined aluminum video head that can support up to 22 pounds. It has a fixed spring counterbalance that assists in bringing the head to a neutral position, as well as variable tilt drag (with 0 drag for quick tilt placement) and preset and fixed pan drag. You can set a shot and lock off the head so it doesn't move for lock-off shots using the pan and tilt locks. The Manfrotto compatible sliding Quick Release (QR) plate aids in camera balance, and the helmet has a QR plate safety lock. The VH-15 Video Head has two bubble levels and a 3/8" threaded female receiver on the flat base that can be connected to available ball adapters, tripods, and other camera supports (not supplied). The sturdy, durable head weighs less than two pounds thanks to precision machining and a forged aviation aluminum body. The fluid head is returned to its neutral position by the fixed spring counterweight. Individual pan and tilt locks let you lock one axis while leaving the other free to move. Two bubble layers are included in the head. One is located at the base of the head, and it is used to level the legs. The second bubble level is integrated onto the camera platform's side. The VH-15 head is compatible with flat base tripod legs. The fluid head can be mounted to tripods with a 75mm bowl using available adapters (not included).

Specification:
Supports 22 Pounds
Fixed Spring Counterbalance
Variable Tilt Drag
Fixed Pan Drag
Independent Pan and Tilt Locks
Quick Release Plate Safety Lock
Manfrotto Compatible Quick Release Plate
Two Bubble Levels
Flat Base
If you have a problem or question regarding your transaction please contact us before leaving any type of feedback. We will work with you to resolve any problem you may have.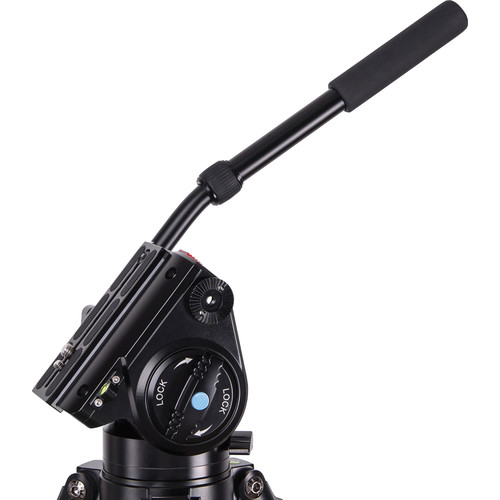 Recommended for the Sirui VH-15 Fluid Video Head
Product title
$ 19.99 | $ 24.99
Vendor
Product title
$ 19.99 | $ 24.99
Vendor
Product title
$ 19.99 | $ 24.99
Vendor
Product title
$ 19.99 | $ 24.99
Vendor
Need Help while ordering?