- Money Back Guarantee
- 10 Year Warranty
- Free Shipping
Leofoto LS-365C + PG-1 Pro Carbon Tripod with PG-1 Gimbal Head Kit - Full Camo Kit
Product Description:

The Leofoto LS-365C with PG-1 Cardan head is one of the larger tripods in the Ranger series, applicable to long lens. The Ranger LS-365C tripod with PG-1 gimbal head is ideal for sports photographers, nature photographers and wildlife photographers. The swivel arm moves easily so that you can easily find the right balance. Due to the use of carbon and clever perforated support arms, this combination of tripod and swivel head weighs only 2.77 kilograms. Full Camouflage-colored tripod kit, makes its wear-resistance, scratch resistance, corrosion resistance properties, also make sure the whole setup can be hidden completely in the jungle .

Specification:


Type: Camera and video tripod
Type of build: Tripod
Material: Carbon
Load capacity (kg): 20
Friction adjustment: Ball joint
Connector thread on tripod head: 3/8
Thread for camera recording: 1/4 and 3/8
Inclination range (°): 90
Bending range (°): 360
Max. tripod height (cm): 178
Carrying length (cm): 74,5
Tripod leg extension: 3
Tripod leg extension adjustment: Twist lock
Tripod pad: Rubber foot / spike combination
If you have a problem or question regarding your transaction please contact us before leaving any type of feedback. We will work with you to resolve any problem you may have.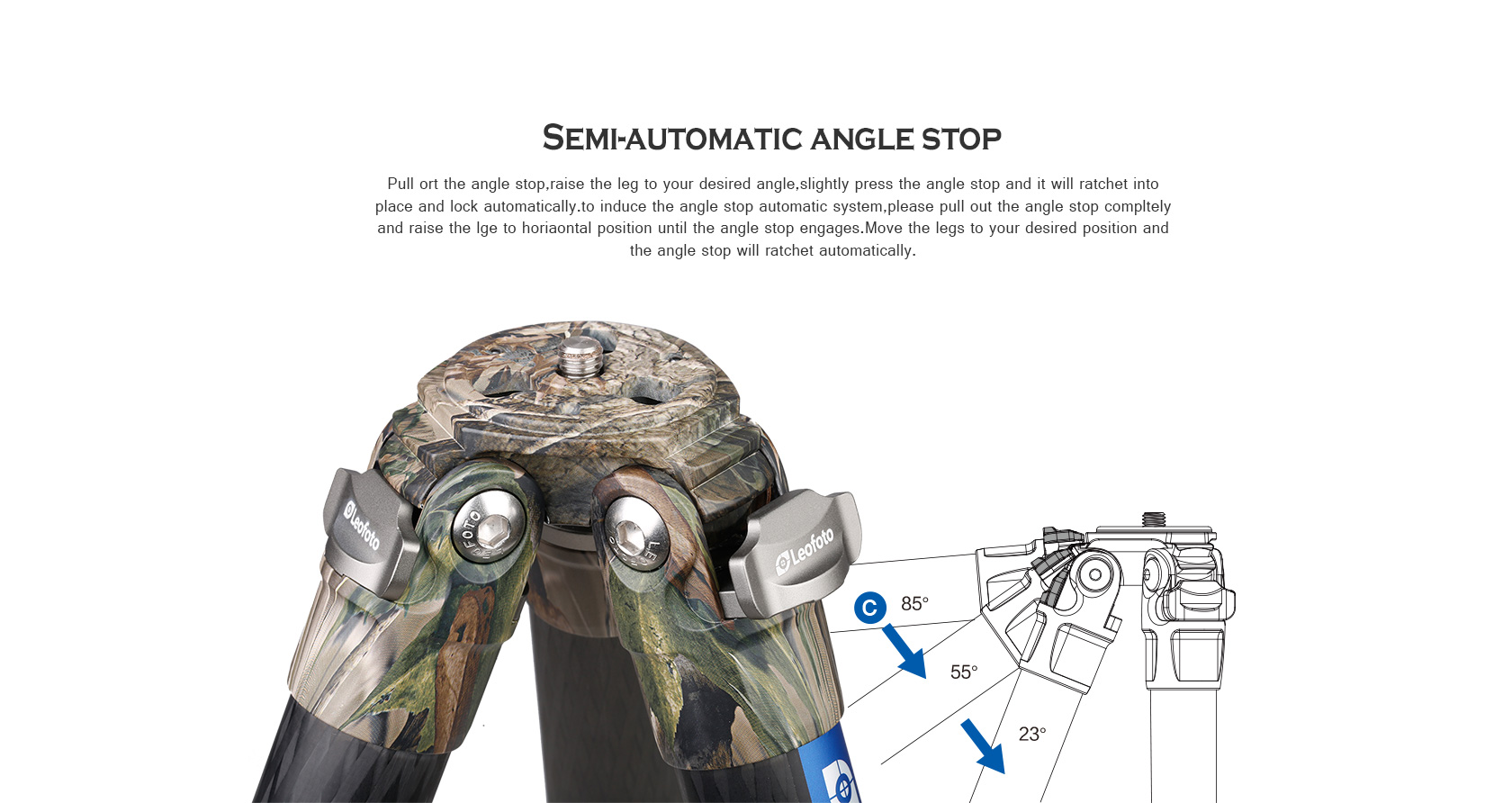 ,
Recommended for the Leofoto LS-365C + PG-1 Pro Carbon Tripod with PG-1 Gimbal Head Kit - Full Camo Kit
Product title
$ 19.99 | $ 24.99
Vendor
Product title
$ 19.99 | $ 24.99
Vendor
Product title
$ 19.99 | $ 24.99
Vendor
Product title
$ 19.99 | $ 24.99
Vendor
Need Help while ordering?