Brand New Camera Gear Store
Buy With

 

100% Risk-Free!

 

We Will Full Refund You If You Are Unhappy With Your Purchase!
GoPro Spear Gun Mount.
Product Description:
The "Safety First" designed SpeargunPro is the first detachable lanyard built GoPro camera attachment for spearguns that is seawater resistant. The SpeargunPro was created to enable for underwater cinematography while hunting. However, explorers may also safely record friends, animals, or themselves underwater and preserve their underwater memories with a GoPro! Designed by a lifelong speargun aficionado! Designing for Safety First: This camera mount is intended to allow you to "QUICK-RELEASE" the camera from the mount with a simple push of your thumb, allowing you to film free-hand while the camera is still attached by the retractable lanyard. Built in the United States of America to be strong and long-lasting. SAFETY FIRST means never aiming your speargun at people or wildlife that you are not hunting.
Specification:
Brand Speargun Pro

Material Aluminum

Color Black
COMMUNICATION

If you have a problem or question regarding your transaction please contact us before leaving any type of feedback. We will work with you to resolve any problem you may have.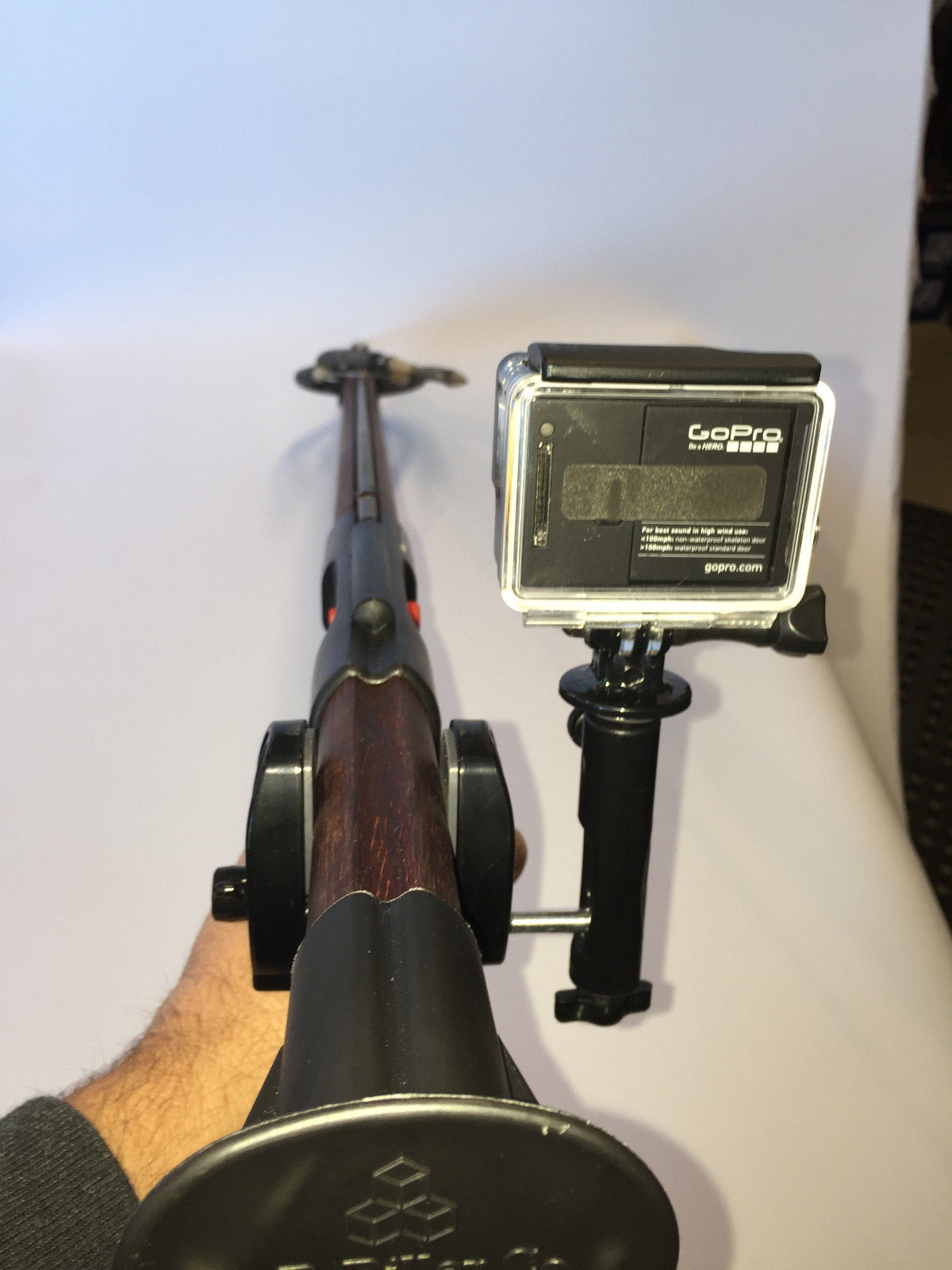 Recommended for the GoPro Spear Gun Mount.
Product title
$ 19.99 | $ 24.99
Vendor
Product title
$ 19.99 | $ 24.99
Vendor
Product title
$ 19.99 | $ 24.99
Vendor
Product title
$ 19.99 | $ 24.99
Vendor
Need Help while ordering?