Have you ever picked up a tripod and wondered, "Where did this come from?!?"
You need a tripod. Whether you shoot digital, film or video, you need a tripod.
That slight blurriness that you sometimes get from your 18-250mm superzoom zoom lens (or even from your long-range-zoom compact camera) is not the fault of your camera it's the fault of camera shake. Why do you think shake reduction has become a standard feature on almost every camera or lens these days? Shake reduction is awesome, up to a point. Buy a tripod and you have the original and still most reliable way to eliminate shaky shots.
The next thing that pops up in your mind is that how much does it cost!
Well, the most desired answer for this is , it depends on the category of the tripod.
The Sirui products are available from mid to high end quality and price. 
Sirui is the brand-name used by a Chinese manufacturer that specializes mostly in tripods and other supports. And they have a surprisingly expansive range of supports on offer across their ranges of photo and video tripods, monopods, heads, and jibs. Their supports come with an impressive 6-year warranty (their bags come with a 2-year warranty).
"Designed and Created in China" is a source of pride for SIRUI, with its own high tech factory, modern production equipment and over 500 SIRUI-trained workers dedicated to achieving an impressive worldwide reputation for customer satisfaction and brand loyalty.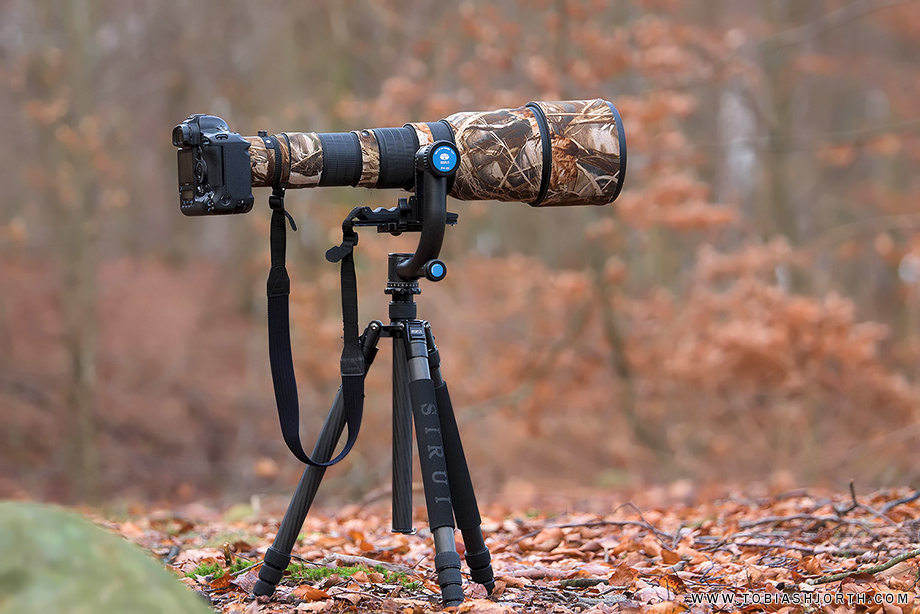 Guangdong SIRUI Optical Co., Ltd, was founded in 2001, and is located in Zhongshan City, Guangdong Province, in the economically developed Pearl River Delta region of China. SIRUI manufactures a full range of professional photographic and video support equipment, creating a wonderfully seamless system of camera tripods, video tripods, camera monopods, specialty tripod heads, camera backpacks and shoulder bags and camera humidity control and safety cabinets — everything needed to provide SIRUI customers with a perfect camera support experience.
Now lets take a look at the construction of the Sirui Tripods.

Sirui is one of the few manufacturers who make their own carbon fibre leg tubes. The use of 100% carbon fibre and eight cross-pattern layers make Sirui tripods and monopods capable of supporting impressive loading capacities while providing a lightweight product. In addition to providing high strength and low weight, carbon fibre is also highly resistant to temperature changes, friction (no need for lubrication) and corrosion.


Photographers often work in extreme environments, such as blazing deserts or sub-zero mountaintops. It is vital that their equipment works under these harsh conditions. This is why we torture-test all of our products Under conditions that far exceed what most people will ever experience (-40 c ~ 100 c / -104 f ~ 212 f) Sirui is the first Chinese manufacturer to continuously perform the 4-hour test on all tripod, monopod, and ball head models.

Instead of using traditional casting technology that is typical of tripod construction, Sirui is a pioneer who adopted the forging technique in manufacturing the full line of tripods. During the forging process, the deformation and recrystallization of metal causes its structure to be more welded together and compact Greatly increasing its strength-to-weight ratio. This allows Sirui to build products with exceptional strength and durability that are surprisingly lightweight.
In addition, forging secures the integrity of metallic fibres so that they remain consistent inside and out. Good integrity allows for a longer lifetime as well as better performance. In fact, the forging process can create parts that are stronger than those manufactured by any other metalworking process.

All Sirui products undergo a special anodized surface treatment that makes all metal surfaces highly resistant to wear and enhance its durability, surface hardness and corrosion resistance. Anodizing is an environmentally safe electrochemical process to increase the thickness of the natural oxide layer on the surface of metal parts.
in order to ensure the quality and reliability of Sirui products and our dedication to details, the leg angle lock spring mechanism is subjected to exhaustive longevity tests by the SGS testing tab. The test reports showed that the springs continued to perform perfectly even after 100,000 actuations.

All Sirui products come with a 6-year manufacturer's warranty against defects. A warranty card is included with each product.
SIRUI's user friendly design utilizes the latest technology to produce products of outstanding quality. SIRUI's diverse, international engineering group, combined with their industry leading Research and Development Department, has made SIRUI an expert manufacturer in the field of Forging Technology. Stringent quality control standards are incorporated into every segment of manufacturing, helping to make the SIRUI brand a global leader in photographic and video support equipment, providing an industry leading 6-year warranty and worldwide reliable customer support.

Generally speaking, the Sirui tripods are well priced for what you are getting. They can get a little pricey for a beginner photographer when you start looking at adding Sirui's high end heads with micro adjustments ect. At the Camera gear Store we would place them among the mid to high end tripods. Many people use the Sirui heads on alternative tripods and others use alternative heads on the Sirui tripod base.

We trust this gives you a little insight into why Sirui tripods are not the cheapest tripod on the market and what you can expect for quality.